Outage Management: Three Success Stories
BLOG
Blog Image
Recently, we've been using our blog to highlight various stages in our Complete Lifecycle Solutions. These solutions make us a single source for industrial facilities that need expert, safe, and efficient services from construction all the way through decommissioning.
Outage management is one of the most common and crucial services that we at Thompson Industrial Services provide, ensuring that our clients' equipment is maintained and cleaned as efficiently as possible through a safe, well-executed and cost-controlled outage. Our outage management team combines extensive pre-planning, onsite execution, daily reporting, and post-outage reviews, often resulting in reduced downtime. Our seasoned teams maximize results while accomplishing hydroblasting, vacuuming, boiler chemical cleaning, and other tasks more thoroughly than ever done before.
A key part of our outage management is the post-outage review session which allows our team to continue to improve and provide better and better services and solutions for our client's each and every time.
Below are just a few examples of some recent post-outage review results that we're excited to share with you.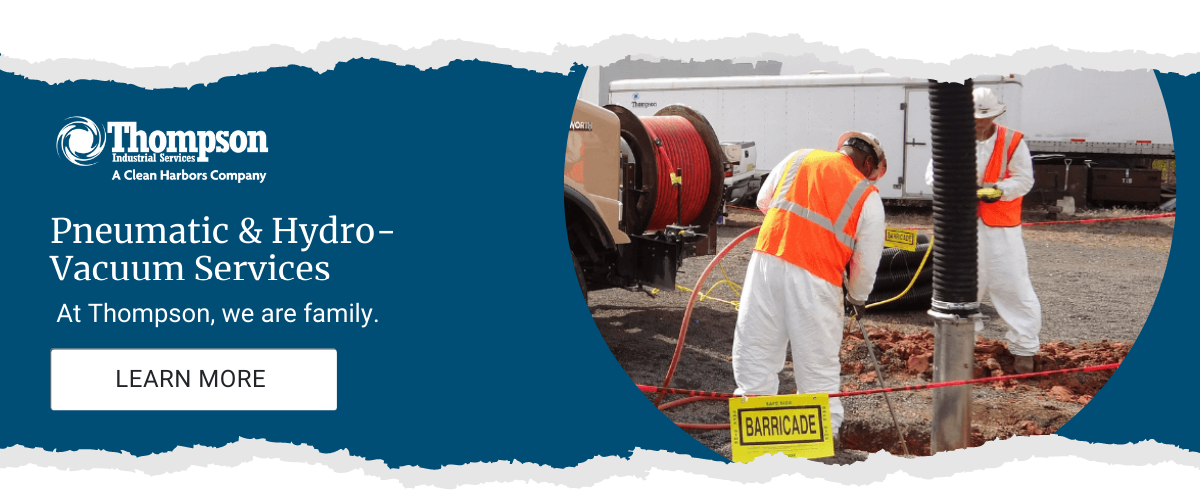 Florida Mill Outage
At a very large pulp mill in Florida, our Jacksonville-based division recently oversaw an outage. Pulp and paper mills are one of the industries that we frequently service, and the huge amount of experience and knowledge that we bring to these outages is of great benefit to our clients.
Fast forward to the end of the outage, and we collected feedback from the client, as we always do. We were very happy to see that the client awarded us 100% ratings in all their ranking categories!
These categories include Safety & Health, Environmental, Quality of Work, Productivity/Efficiency, and Customer Focus. The facility managers were completely satisfied with the performance of our Jacksonville-based team in all of these areas, and had a few specific comments for us as well. Here are a few of our favorites:
"Proactive safety vision and management. Clear plan for addressing and mitigating risk. Followed safe practices. Contractor's employees actively understand and demonstrate safe behavior."
"Contractor work was completed safely and on schedule or ahead of schedule. Contractor displayed a true sense of urgency while maintaining safety expectations and cost."
"Contractor commitment to customer focus was not compromised, while meeting expectations. Provided regular updates to site personnel and work."
Tennessee: First Impressions
The pressure always feels a little greater when we are performing an outage for a client for the very first time. When the client doesn't know us very well yet, they tend to keep a close eye on our team and watch to see how they follow the facility's internal safety protocols and other guidelines.
At a manufacturing facility in Tennessee, we recently conducted one of these "first impressions" outages. We're happy to report that our local Division 52 team did a fantastic job, exceeding the client's expectations.
As part of their feedback for us, the managers at the facility stated that they plan to use Thompson Industrial Services for all of their industrial cleaning needs moving forward. This response is a common one that we receive after performing a first outage project, and it's exactly what we always hope for! This confidence on the part of our new clients is an indicator to us that our teams are doing everything they should in order to fulfill our company motto to "Be safe, be good, be great."
South Carolina: On Time and Under Budget
We held a post-outage review session at a South Carolina steel mill after conducting a successful project for them. It was great to have more than 40 folks from the facility attend our session to find out just what our team did there!
We had some very good news for those in attendance. If there are two things that a facility manager always wants to hear after a project, they are the phrases "on time" and "under budget," and we were able to deliver both of those at our post-outage review meeting. Even more importantly, the facility enjoyed safety for employees and the environment throughout the project, a goal that is at the heart of everything we do here at Thompson.
Thompson Industrial Services: Outage Management
We would love to tell you more about our outage management services and how they fit into our comprehensive Lifecycle Solutions. If you would like to find out what our local division can offer your facility in particular, get in touch with us today. From boiler chemical cleaning to safe excavation to hydroblasting, our regional offices are ready to respond to serve our clients throughout the US. 
 
Thompson developed the Outage and Project Management Team (OMT) to maximize efficiency and resource allocation for our clients. This team comprises seasoned industrial cleaning experts with over 75 years of combined industrial cleaning experience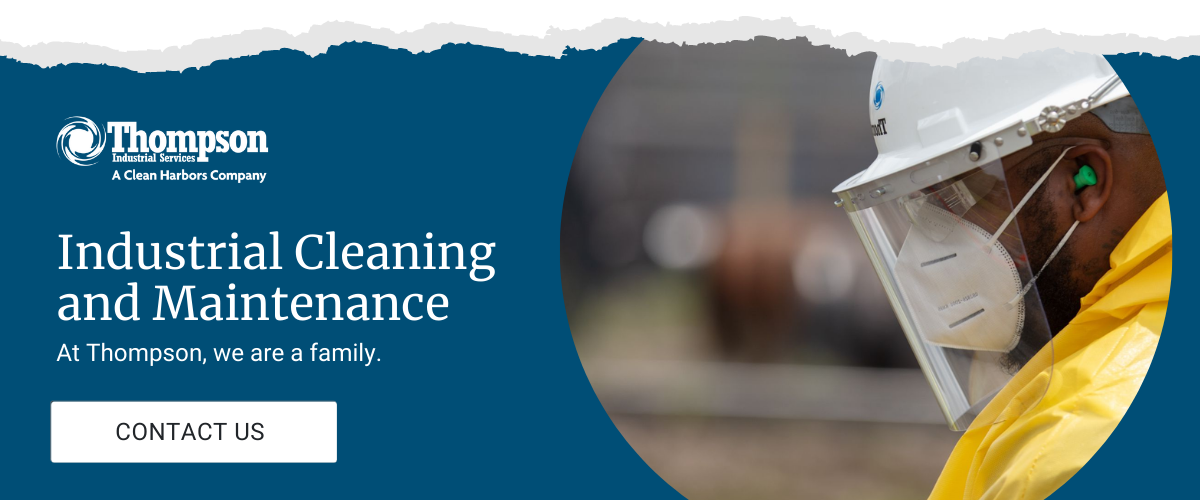 Related Articles
What you need to know about High Volume Hydroblasting - High volume hydroblasting is a variation of the process that uses a higher water pressure and more flow rate than standard hydroblasting. 
Types of HRSG Cleaning - Pressure Wave Cleaning, High Pressure Water Blasting, Grit Blasting and CO2 Blasting will effectively clean your HRSG unit, restoring its performance.
The Benefits and Risks of Dry Ice Cleaning - When a non-toxic, zero residue cleaning process is available and just as effective, we always opt for it. Dry ice cleaning is one of those processes.