Blog Image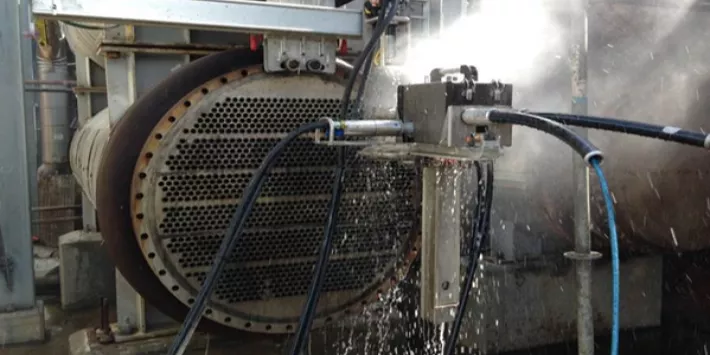 When you are trying to choose between different service providers for a large-scale industrial equipment cleaning need, you probably don't make your decision based on which company has the flashiest logo, the most personable project managers, or the best-looking website. Those things are great, but you most want to see real results of past work, reported without spin and clearly showing what the service provider is capable of. In other words, you want to see numbers!
Our automated hydroblasting and other technology-based applications generate some numbers that cause many of our potential clients to do a double-take. Could advances in cleaning technology really produce those kinds of results?
Here are a few of our favorite examples, which show how facilities of all types around the country are enjoying faster, safer, and far more complete cleanings than ever before thanks to Thompson Industrial Services. 
Automated Hydroblasting at a Paper Mill 
A Petrochemical Plant Success Story 
Automated Hydroblasting Pushing for Better Numbers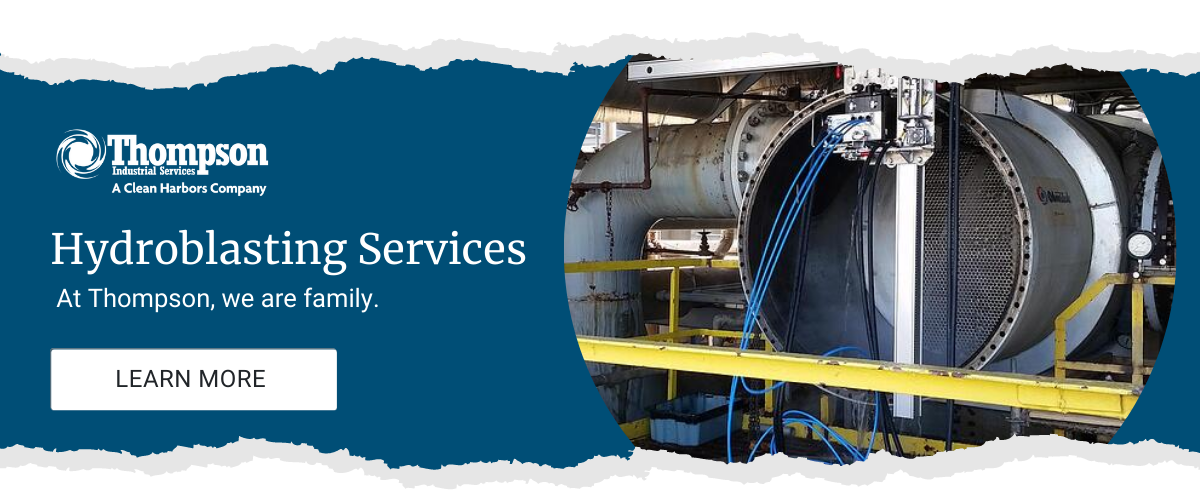 Automated Hydroblasting at a Paper Mill 
Last year, we conducted an automated hydroblasting job at a large paper mill. When we first met the client and found out about their cleaning need, they had some idea of what to expect, since the cleaning had been performed by other providers in the past. Their benchmark was a 130-hour time span, involving fourteen technicians and two water pumps.
One major reason for the extensive downtime was the element of confined space entry. Our automated hydroblasting solutions specialize in accelerating projects involving confined spaces, and we were able to complete the job much more quickly and affordably than previous methods had allowed. Here are the numbers:
40 hours instead of 130 (70 percent faster)
8 technicians instead of 14
Estimated $60,000 saved
A Petrochemical Plant Success Story 
An unexpected problem at a petrochemical plant forced a shutdown on short notice, during one of the plant's busiest periods of the year. Plant managers were eager to get the problem resolved as quickly as possible, but the estimated time needed for the cleaning was eight days, during which the production line would be shut down.
A team from Thompson Industrial Services created a plan that incorporated hydroblasting and vacuum services to clean the equipment completely and quickly. Some creativity on the part of our technicians solved a particularly difficult element of the job, allowing the team to clean a reactor on the seventh floor of the building and saving the company thousands of dollars on that particular phase of the project.
Here are the numbers for the rest of this successful cleaning project:
Six days instead of the estimated eight
Cooler tubes 75 percent blocked: completely cleared
$10,000 saved by seventh-floor reactor cleaning solution
Automated Hydroblasting Pushing for Better Numbers 
Developing a cleaning solution that gets the job done efficiently isn't seen as the final goal at Thompson Industrial Services: it's just a starting point. We constantly monitor advances in the industry to discover the most useful breakthroughs, and we operate our own research division to develop better tools and approaches for industrial equipment cleaning.  
When a packaging company asked us to perform a fan rotor cleaning at their facility, the estimated time needed for the project based on our past performance was 24-36 hours. During the planning phase, however, our technicians explored the possibility of using a different abrasive than they had used in previous projects. After scrutinizing the safety and other considerations related to the new abrasive, they went ahead with the new approach.
The choice to do something new paid off in a big way; the fan rotor cleaning only took half the estimated time and got the equipment completely clean. This downtime reduction was a huge success and is now informing our technicians' service for similar cleaning projects with other clients. The surprising results of our automated hydroblasting, vacuum, and other cleaning services do not happen "automatically." They are the product of constant research, innovation, and searching for better ways to do what we already do well.
Our commitment at Thompson Industrial Services is to continue giving our clients the best possible service available today, slashing downtime and cleaning costs while investigating the newest products and approaches for even more savings. If you are impressed by the numbers described here, please email or call today. Put our technicians' creativity and expertise to work for your facility's equipment.
Safety. Productivity. Quality. Integrity
Thompson is your go-to provider for all your hydroblasting, vacuuming and other comprehensive industrial cleaning needs. We are committed to safety, which means we are committed to constantly automating our solutions wherever possible. Our hydroblasting and vacuuming services are highly customizable and Thompson's trained personnel are ready to solve your biggest challenges 24 hours a day.
We serve pulp and paper mills, power plants, steel mills, chemical plants, bulk terminals, and other industrial facilities, by developing a strategy to meet your plant-specific needs. Let our experts engineer a custom job to eliminate down time and yield impressive results.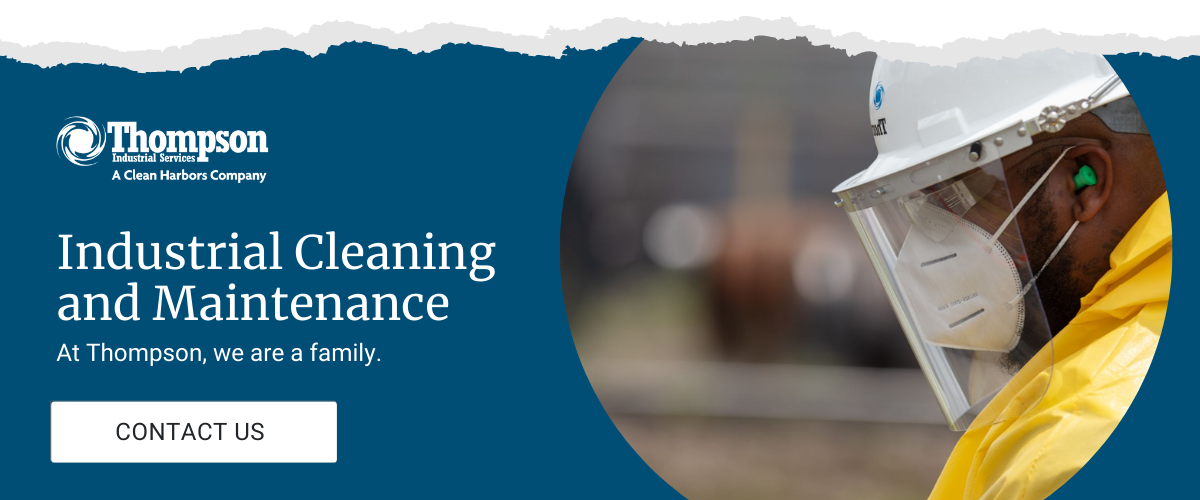 Related Articles
Thompson Industrial: Your Chemical Cleaning Expert - When you need industrial cleaning services, there is no better option than Thompson Industrial Services.
Hydroblasting vs. Other Boiler Cleaning Techniques - Lets take a look at how hydroblasting compares from other boiler cleaning techniques.
What you need to know about High Volume Hydroblasting - High volume hydroblasting is a variation of the process that uses a higher water pressure and more flow rate than standard hydroblasting.