Thompson Industrial Services' COVID-19 Disinfecting Services
BLOG
Blog Image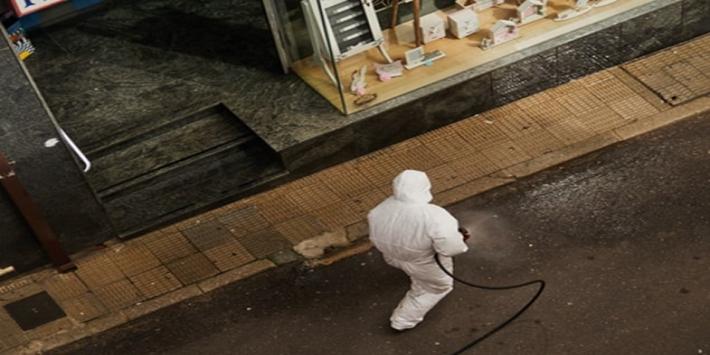 As COVID-19 has impacted every aspect of life, including business operations, our industries must find a way to overcome the resultant complications. To support this effort, Thompson Industrial Services immediately developed coronavirus disinfecting services for our clients within days of it being declared a global pandemic.  All 20 of our branch locations have full capabilities to provide these services, with over 350 team members trained and certified to comply with CDC disinfection and pathogen prevention guidelines, utilizing EPA certified disinfecting products.
Experience to Meet All of Your Needs
Thompson's core business has been providing industrial cleaning services for over 30 years, focused on pulp and paper, power generation, steel production, and petrochemical operations. Thompson has the capacity, knowledge, and experience to perform a wide variety of applications in these markets, including general vacuuming and hydroblasting, high volume cleaning, Ultra High Pressure (UHP) blasting services, and chemical cleaning and flushing.
This experience has positioned Thompson in a unique position for our new disinfecting services, as we have the capacity to meet the needs of large, industrial clients. We have provided thorough sanitization services for clients whose space ranges from 1,200 square feet to 650,000 square feet.  Our history of responding quickly to emergency situations allows us the ability to immediately service our clients in the case of a known coronavirus exposure.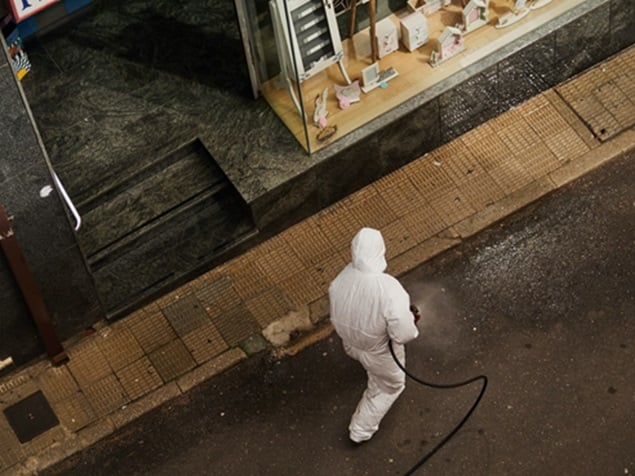 TIS provides thorough and safe COVID-19 disinfecting services
Transition to Coronavirus Disinfection
At Thompson, we understand the need for disinfection to meet hygiene and personnel safety needs. Thus, we have adapted our services to go beyond standard industrial cleaning. Starting in early March, we have been disinfecting businesses that have had known and suspected COVID-19 cases,
Our preventing disinfecting serves geared toward commercial clients is ideal for any business that wants to ensure it is protecting its employees and customers.  This is a critical function for businesses who are preparing to fully re-open after the various closures and lockdowns.
Our transition into disinfecting services has allowed us to expand our services to those who may not have required our core cleaning applications.  For example, we have provided disinfecting for the following types of locations:
Churches
Gyms
Retail facilities and restaurants
Warehouses
Automotive manufacturing facilities
Schools and Government Offices,
No application is too large or too small for Thompson Industrial Services.
Description of Disinfecting Services
We use disinfectant products that are registered by the EPA and have been qualified to use against the SARS-CoV-2 virus. What's more, our staff has undergone thorough training to use these products in various applications. Thompson Industrial can perform electrostatic fogging, standard fogging, and spray & wipe applications.
No matter the area, our procedures are safe. Fogging has been proven safe to use around sensitive electronics such as control rooms and electrical rooms.
To effectively disinfect businesses, our response team has a thorough procedure to follow. This includes an initial assessment to create a decontamination plan.  From there, the team will disinfect all surfaces using procedures that comply with CDC and OSHA guidelines.
Upon completion of the decontamination plan, the team will properly package and dispose of all waste to comply with regulatory agencies.
All our services are thorough, efficient, safe, and timely. Patrons and employees can safely reenter the premises between 30 minutes and one hour after the completion.
Thompson Industrial as Your Coronavirus Disinfection Partner
If you're unsure where to begin with disinfecting services, let us help. We have thoroughly trained our employees in Pathogen Prevention Plans to ensure we can slow the spread of COVID-19 through disinfection and decontamination services, utilizing 4 levels of service.
Level 1 corresponds to businesses who want a sanitization crew on standby, so they can disinfect whenever deemed necessary.
Level 2 is precautionary—businesses and industries who don't have any cases, but they want daily disinfection during non-business hours to reduce the risk of downtime.
Level 3 is for those who have had a suspected exposure to the virus. Thompson will provide basic COVID-19 disinfection services.
Level 4 meets the needs of businesses that have confirmed cases and exposure. Thompson will create a custom plan with specific protocols to properly sanitize and decontaminate the site.
The Bottom Line
Thompson Industrial Services has decades of experience in providing industrial cleaning services. Since the COVID-19 outbreak, we have adjusted our services to provide coronavirus disinfecting to businesses in all industries. If your business needs an expert sanitizing service provider, look no further. Reach out to create a custom Pandemic Emergency Plan. Give us a call at 803-934-0138.
Press Contact
Emily Martin
Marketing Manager
100 N. Main Street
Sumter, SC 29150
(803) 773-8005
Request a Free Consultation