Cleaning Heat Exchanger Tubes in Short Order
BLOG
Blog Image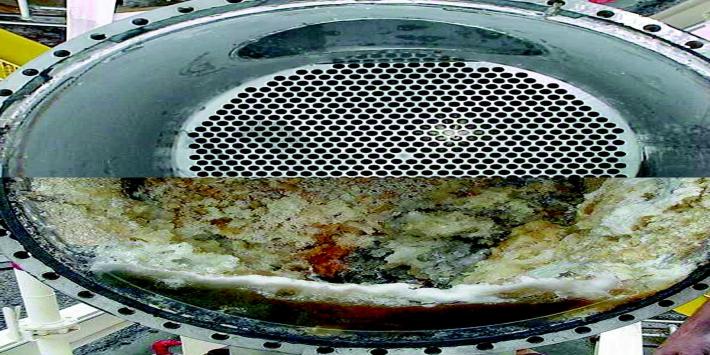 A great deal of the work that we do for our clients is in the form of scheduled maintenance. We have many clients that have us come to their facility on an annual or other regular basis, and it's not uncommon for a new client to schedule us to accomplish a long-overdue, exceptionally difficult cleaning job. But another important segment of our work at Thompson Industrial Services is responding to emergency cleaning needs. Cleaning heat exchanger tubes that have suddenly fouled out, vacuuming spills of hazardous substances, and clearing blocked lines are a few examples of our emergency cleaning services, which we approach with the same sense of urgency that the client is experiencing when a situation jeopardizes the production or safety of their facility.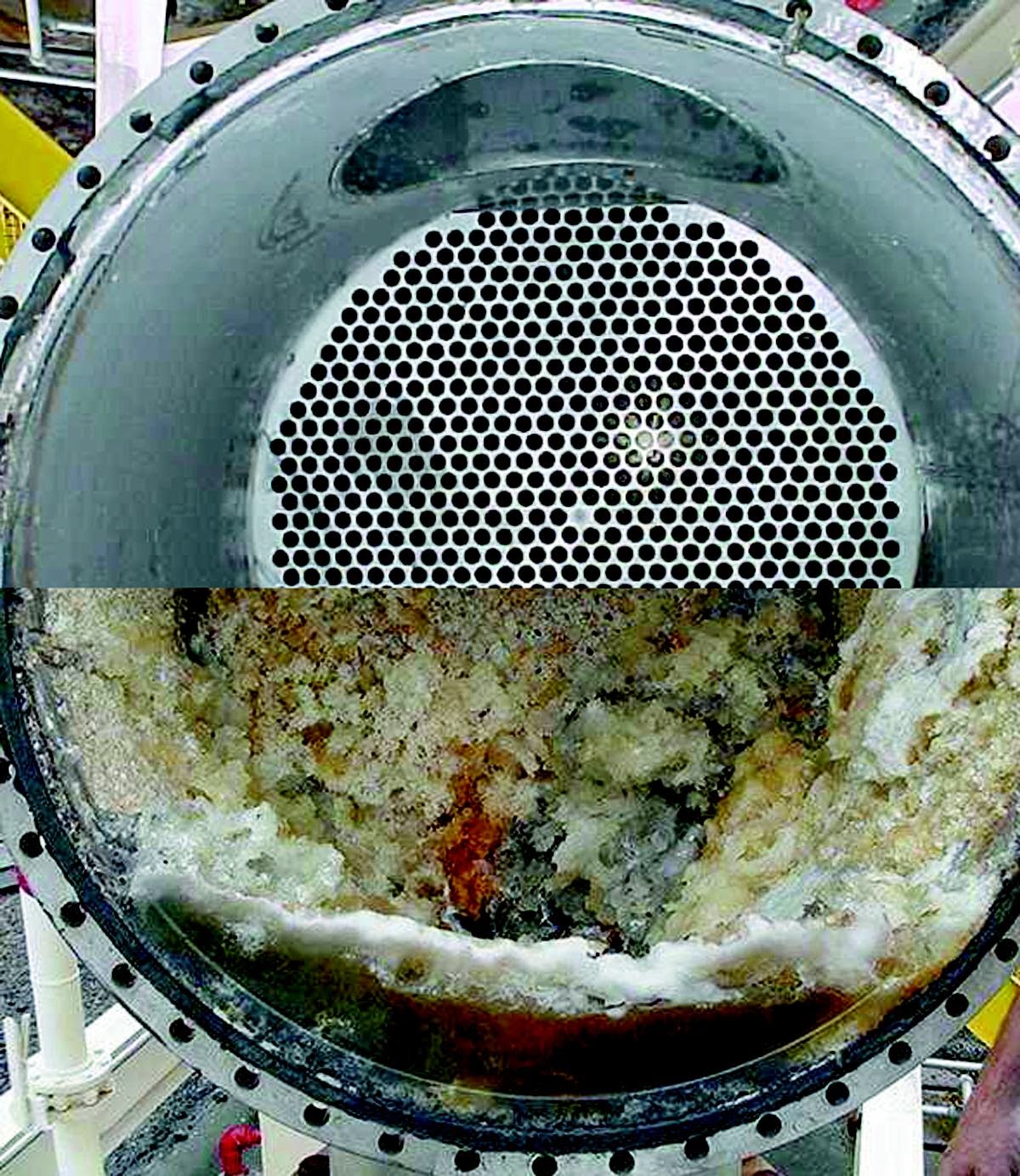 A before/after comparison of the heat exchanger tube bundle
Responding to the Call
Our emergency cleaning hotline (1-800-849-8040) is open 24 hours a day, 365 days a year and staffed with full-time Thompson personnel. That's because no one can predict when a spill, blockage, or contamination event is going to bring production to a halt or endanger employees and property. That's what happened exceptionally early in the morning as a major oil refinery in Tennessee experienced fouling in one of its crucial heat exchanger tube bundles. The production schedule required the tubes to be cleaned as soon as possible, so the unit manager made a wise choice: he called Thompson Industrial Services and asked for our immediate help.
Cleaning heat exchanger components is one of our core services, so we were ready to respond to the refinery's call. We sent out a highly skilled four-man team, and they arrived at the site early to scope out the job and set up the necessary equipment. That initial work was finished by 9:00 AM, and the team was ready to work well before the bundle was opened up at 11:00.
Minimal Downtime
Cleaning the heat exchanger tube bundle was a particular challenge since the deposit had been "cooked" due to severe overheating. There were 480 tubes in total, and our team needed to clear the plugged fouling as quickly as possible in order to minimize downtime. The clock was ticking once our team began work at 11:00—every hour represented downtime and lost production, so we worked as quickly as possible while upholding our zero incident safety policies. Just after 3:00 PM, we completed the cleaning and an IRIS inspection was conducted to verify that the tubes were cleared of the fouling and ready to return to operation. As expected, the cleaning was a success and the oil refinery returned to full production.Relieved ManagementAs always, we contacted the facility's manager overseeing the team cleaning the heat exchanger bundle later in the afternoon to get his review of our team's performance. The minimized downtime had made quite an impression, and the manager specifically thanked our team for their speed in getting to the site and getting set up for the cleaning process. He also noted that the team's leader stayed present at the bundle from the beginning of the job to the end, closely monitoring everything that the team did and ensuring that the cleaning observed all safety precautions for the unit.
Business as Usual
Accomplishing an urgent, pressing job like cleaning heat exchanger tubes on short notice is business as usual at Thompson Industrial Services. By keeping advanced cleaning equipment on hand at all times, such as automated lancing equipment, we maintain a state of readiness to respond to emergency needs like that of the oil refinery in Tennessee as well as pulp and paper mills, power plants, manufacturing facilities, and other industrial sites. Our commitment to automated technology research is changing the game when it comes to emergency cleaning processes that used to require many hours or even days of downtime. Once we set up our remotely controlled positioners and hydroblasters, the incredible precision and power of the equipment dramatically accelerates the pace of cleaning compared with traditional methods.
Many clients that contact us for an emergency cleaning end up engaging our services for cleaning heat exchanger and other industrial equipment on an ongoing basis as well. It's always a pleasure for us to see the relief on the faces of facility managers when we resolve a potentially disastrous problem for them in record time, minimize lost production, and earn their trust for regularly scheduled cleaning in the future.
Press Contact
Emily Martin
Marketing Manager
100 N. Main Street
Sumter, SC 29150
(803) 773-8005