An "Invisible" Approach to Cleaning Heat Exchangers
BLOG
Blog Image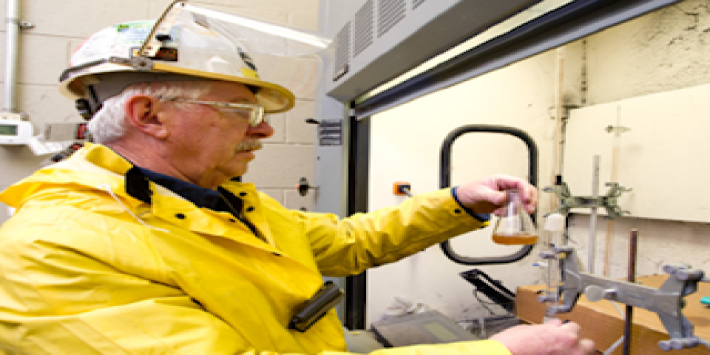 Cleaning heat exchangers is a task that plant personnel, while understanding it to be a necessity from time to time, highly prefer to minimize for the sake of reducing disruption to the system's operation. In most instances, it requires an investment of time and supervision on the part of maintenance personnel, department managers, operations and safety personnel at the plant as they monitor or need to become involved with the contractor selected to perform the cleaning. If the contractor's personnel disregard site-specific rules, safety protocols, or fail to follow OSHA regulations related to the task, there can be numerous negative outcomes, including exposing the plant's employees to unnecessary hazards and distractions. As the following case study will illustrate, Thompson Industrial Services specializes in performing involved chemical cleaning projects in a professional, seamless manner while meeting or even exceeding our customers' most stringent expectations. This approach makes our teams practically "invisible" to the facility's workers and management until the job is complete.
 Chemical Cleaning: Heat Exchanger Service Overview Our Chemical Cleaning Division features leadership and supervision by individuals with a combined 340 years of experience in this specific field. This level of knowledge and expertise of applying numerous chemical formulations, specialty Thompson equipment as well as extensive industrial equipment familiarity, substantially ensures our success while minimizing the potential of misusing chemicals and neglecting safety standards.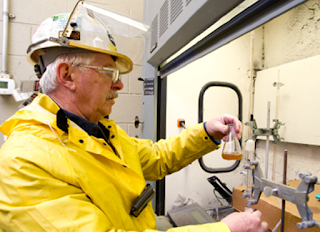 Chemical cleaning quickly restores efficiency.
Our chemical cleaning applications use the following products, among several others, to restore boilers, cooling systems, evaporators, heat exchangers, digesters to peak operational efficiency across a vast spectrum of industries from power to steel to nuclear and pharmaceutical facilities:
 Hydrochloric, Citric, Sulfuric, Phosphoric, and Fomic acids
 EDTA
 Copper solvents
 Inhibitors
 Alkaline degreasing
Specialized formulas
Our clients benefit in terms of reduced downtime, lowered cleaning costs, and dramatically improved efficiency when our teams use chemical solutions for cleaning heat exchangers. Alternative residue removal methods usually require disassembly of units and reassembly post-cleaning, which extends the process and increases downtime and lost production. With the responsible and knowledgeable application of chemical cleaning formulation, our teams can quickly remove process deposits, scale, mineral deposition, and other types of contaminants from exchangers and process equipment, thus increasing heat transfer/efficiency and extending the units' life of service. Case Study: Petrochemical Plant Heat Exchanger Cleaning A major petrochemical plant on the coast of South Carolina engaged Thompson Industrial Services to conduct a chemical cleaning of heat exchanger units to remove deposits and improve efficiency. The Operations Superintendent at the plant had certain expectations about the process, based on previous cleanings conducted by other service providers. The plant had developed a culture of accountability, with facility supervisors and employees alike encouraged to address any activity on the part of contractors that appeared to be a violation of procedure. The superintendent himself visited the work area several times each day to evaluate our team's performance. In a testimonial that the Operations Superintendent provided to us following the conclusion of the project, he noted his surprise that he was not aware of a single violation or even questionable action on the part of our technicians that warranted a comment by plant employees. In the superintendent's words, "[The crew manager] and his crew essentially remained invisible throughout the entire process.  It is something we expect of our…employees and our contractors, but doesn't always happen.  It was much appreciated." The Superintendent's appreciation of our crew's knowledge applied not only to the manager, but to each crew member. He noted that in conversation with individual crew members, it was obvious that everyone on the team was fully aware of the plant's safety requirements and the procedures that the heat exchanger cleaning needed to follow. A Culture of Safety After cleaning heat exchanger units, we regularly receive similar testimonials from plant operators who are deeply grateful for our teams' absolute adherence to all safety guidelines with very little supervision. Remaining "invisible" while we accomplish difficult heat exchanger cleaning using powerful chemical solutions is not easy, but our company-wide commitment to zero-incident safety procedures gives us the preparation we need when we arrive at a client's facility and begin work. Expert Chemical Cleaning of Heat Exchangers Our highly skilled, extensively trained, and safety-minded teams specialize in cleaning heat exchanger components at facilities of all types, including petrochemical plants with unique, non-negotiable requirements. Each technician understands the safety risks involved and keeps not only himself but also his crew members accountable, giving the plant manager confidence that every possible precaution is observed. If you require heat exchanger cleaning, please contact us for more information. We look forward to introducing you to our seasoned Chemical Cleaning division and telling you more about our safe, money-saving industrial cleaning services.

 
Press Contact
Emily Martin
Marketing Manager
100 N. Main Street
Sumter, SC 29150
(803) 773-8005