Blog Image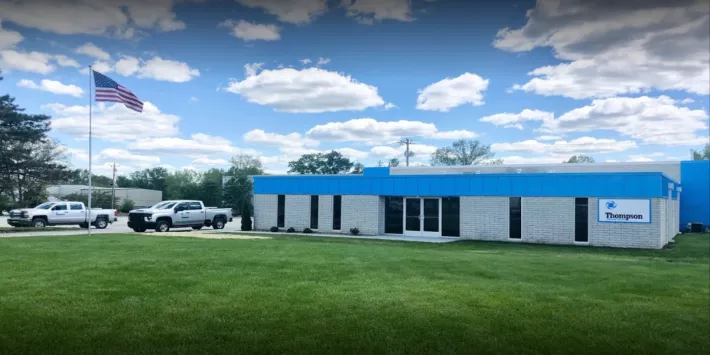 SUMMARY: Thompson Industrial Services, a provider of complete life cycle services for industrial facilities of all types, is in the process of opening a new location in Creola, Alabama. The site will join Thompson's 20+ other regional offices as important resources for power generation, oil and gas, pulp and paper, manufacturing, and other industrial facilities throughout the United States. 
FOR IMMEDIATE RELEASE:

Thompson Industrial Services is proud to announce the opening of its newest office location in Creola, Alabama. This expansion marks the first step in our commitment to serve new clients with the same quality and efficiency that has come to define our brand. 

"We are excited to expand our services and offer even more value to our clients," said Vice President of Sales & Marketing Larry Rocco. "By having a presence in Creola, we can better meet the needs of businesses in the area." 

Thompson Industrial Services has been providing top-notch industrial cleaning and maintenance services since 1986. We specialize in safe, quality Lifecycle Industrial Cleaning Service Solutions, from critical path pre-commissioning and dependable on-site operations support to productive outages, turnarounds, and decommissioning. Our team of experienced professionals are dedicated to delivering excellent customer service and getting the job done right every time. 

"Our team is dedicated to meeting the needs of all of our clients," said Cole Jones, Vice President of Operations for the Southcentral Division. "We believe that by opening this new office in Creola we can continue to set the standard for quality industrial service and build long-lasting relationships with all who come through our doors." 

Thompson Industrial Services emphasizes safety as a core value throughout all aspects of its business operations. All employees receive comprehensive safety training prior to beginning any project or job site. The company is committed to upholding industry standards for safety as well as offering innovative solutions for each customer's specific needs. 

"At Thompson Industrial Services we take safety seriously," added Cole Jones. "Our primary goal is not only to meet - but exceed - expectations when it comes to providing superior customer service while ensuring the highest level of safety standards." 

With a commitment to excellence and customer satisfaction, Thompson Industrial Services looks forward to serving clients from the newest location in Creola! For more information on how we can serve you, please visit https://industrial.thompsonind.com/services today!